Real estate activity in Q2 dips, but still surpasses pre-COVID-19 levels, fresh data reveals
By: Darrell Hofheinz
Source: Palm Beach Daily News
USA TODAY NETWORK
---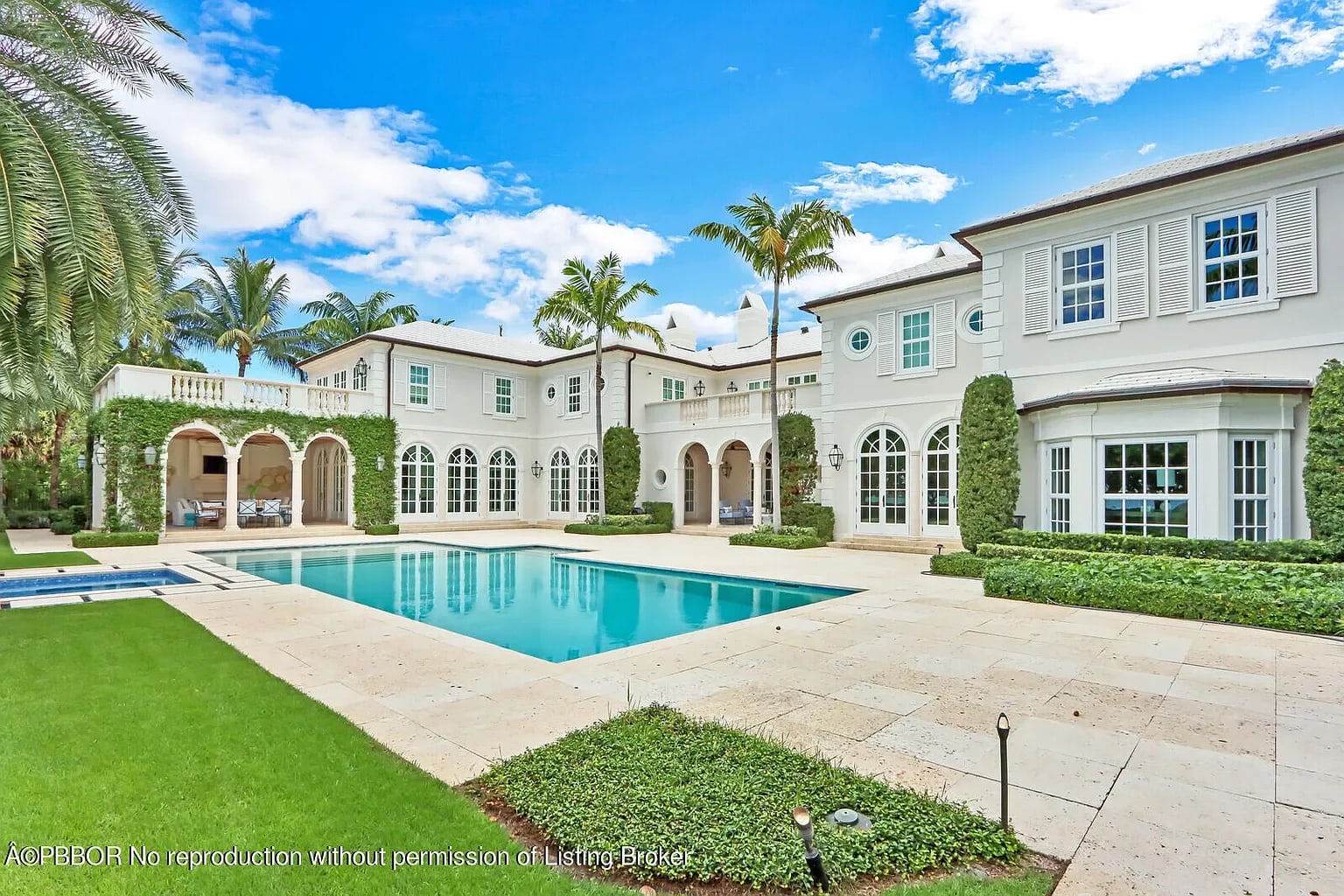 A Palm Beach house renovated by casino-and-resort mogul Steve Wynn and his wife, Andrea Hissom Wynn, at 1350 N. Lake Way sold for a recorded $66 million in June. The deal was figured into second-quarter sales reports.
A renovated Palm Beach house by casino tycoon Steve Wynn and his wife, Andrea Hissom Wynn, located at 1350 N. Lake Way, sold for a reported $66 million in June, contributing to the Q2 sales data.
Officially, the real estate surge in Palm Beach that started in the summer of 2020 amidst the pandemic has seen a downturn almost parallel to the ebb of the health crisis itself. The overall count of sales on the island, and the subsequent dollar volume, plunged significantly in Q2 compared to the same period in 2022, according to a collective analysis of sales reports from island real estate agencies.
Reports by The Corcoran Group showed a 35% reduction in the number of single-family sales and a 31% decrease in condo and cooperative unit transactions in April, May, and June from last year. As expected, the total sales volume also dropped during Q2. The Corcoran Report states a 47% decline in sales volume to $546 million on a year-over-year basis.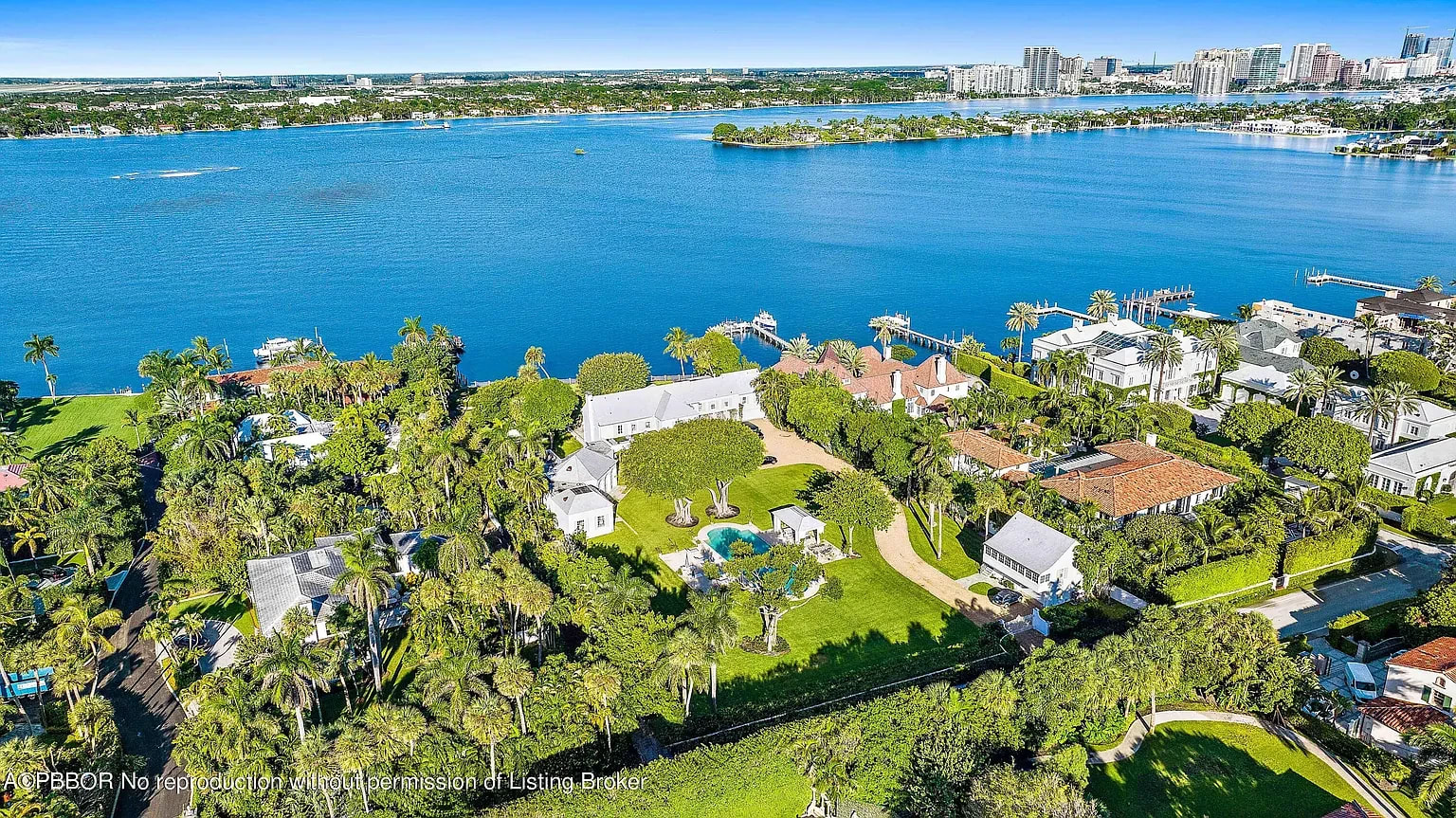 The 2-acre lakefront estate at 854 S. County Road in Palm Beach sold in May for a land-value price recorded at $63.43 million.
Nonetheless, there were some positive outcomes, particularly at the upper end of the town's single-family market. Despite the drop in sales, Q2 witnessed more than double the number of closings priced above $20 million compared to Q1, The Corcoran Report revealed. On the condo front, median and average unit prices hit new records in Q2, "primarily due to a decrease in the market share of sales under $1 million compared to the previous year," according to Corcoran's report.
The newly issued sales reports employ varying criteria and analytics, making direct comparisons challenging. Yet, the overarching trends are similar. Notably, these reports likely don't include the priciest home ever sold in Palm Beach, a June deal rumored to be worth about $170 million, but its exact price remains obscured in public records due to the structure of the sale.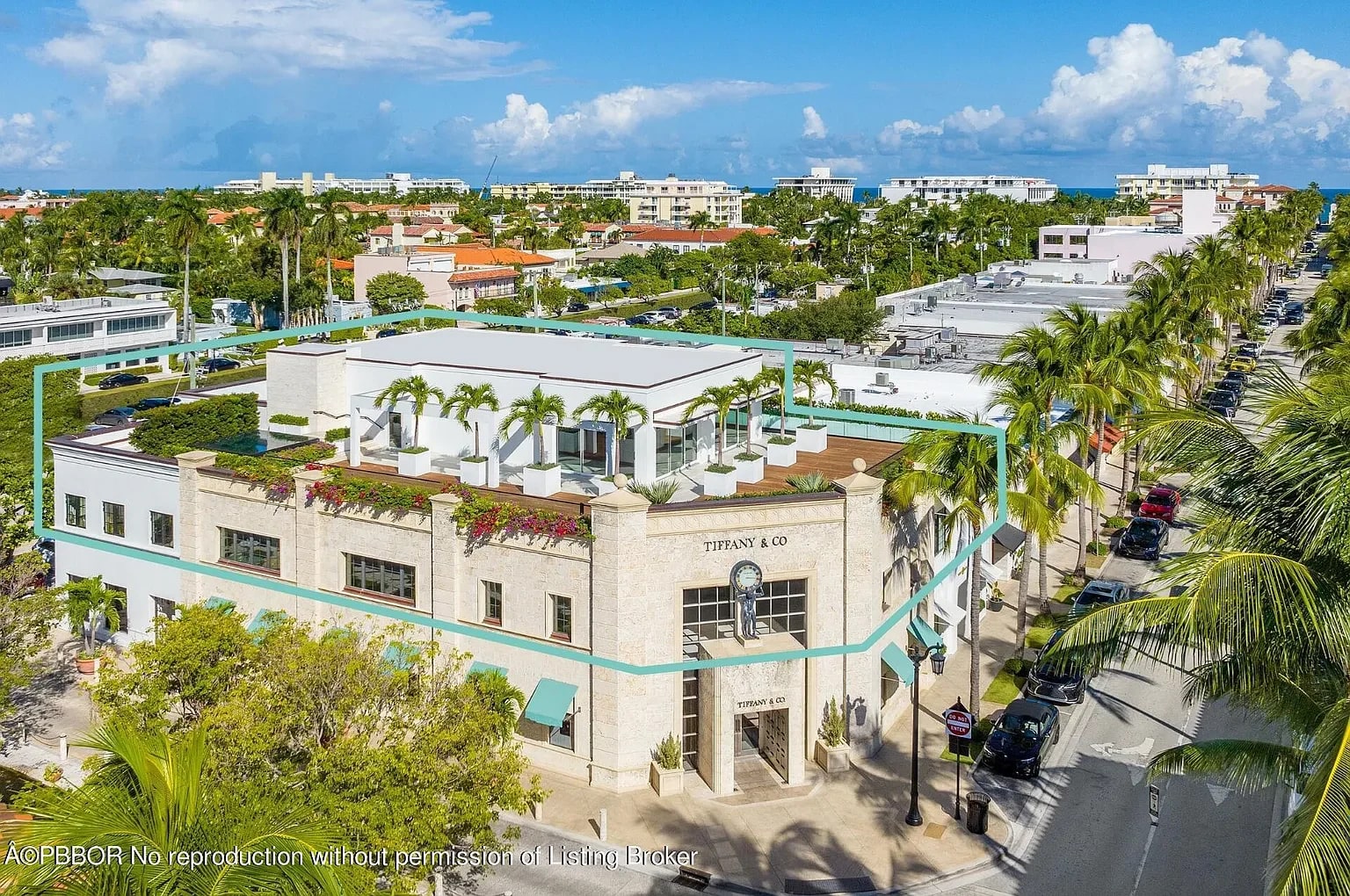 An unfinished condominium on the second floor and rooftop of the Tiffany Building sold in April for a recorded $18 million at 415 Hibiscus Ave. at the intersection of Worth Avenue, which can be glimpsed at the right.
Despite the downturn, a long-term view shows homes and condos sold in April, May, and June fetched much higher prices than in the pre-pandemic year of 2019. The impact of the pandemic-induced boom seems to persist, with the law of supply and demand pushing prices higher due to the tight inventory of homes, the reports suggest. But, the striking short-term price hikes that stunned buyers and sellers during 2021 and 2022 are becoming less common, new analyses indicate.
Comparing the current real estate landscape to the bustling pandemic years reveals a more stable, predictable, and somewhat subdued market, new Q2 reports indicate. "Prices have declined, sales have declined. Inventory has increased (from Q2 2022), but it's significantly lower than pre-pandemic 2019 levels," noted New York-based analyst Jonathan Miller during a phone interview about Palm Beach's Q2 sales.
Miller, the president of Miller Samuel Real Estate Appraisers and Consultants, also contrasted the median sold price in the Palm Beach market with that of other luxury markets in Florida. "Most markets have increased about 60% over pre-pandemic levels," he said. "Palm Beach has increased 122.5%."
Other interesting findings from the Q2 reports include:
The average single-family sales price decreased by 11% to $17.387 million over the same period last year, according to Brown Harris Stevens' report.

Notable sales of this quarter included houses at 854 S. County Road, sold for just above $63 million, and 1350 N. Lake Way, sold for $66 million, as per the same report.

A Frisbie Real Estate report reveals that more than a quarter of all single-family sales in April, May, and June occurred off-market, indicative of the generally uninspiring supply of homes available in the multiple listing service.

Reports show that properties generally took longer to sell during Q2.
The complete Q2 sales reports will be accessible this week at various real estate websites including BHSUSA.com, Inhabit.Corcoran.com, Elliman.com, FanjulRealEstate.com, FrisbiePalmBeach.com, LindaOlsson.com, and SothebysRealty.com.