SOURCE:
Brokers and agents say it may be harder to find homes for still-eager buyers, but don't expect prices to slide backward this season.
Higher prices. Supply issues. Fewer products to sell.
We're not talking about the pandemic's effect on the economy
We're instead talking about Palm Beach's high-end real estate market, which has only gotten higher since the arrival of the coronavirus in the spring of 2020.
The health crisis sent buyers' demand for homes — and the prices they were willing to pay — soaring, with the rush of activity decimating the number of residential properties available for sale and creating record inventory lows on the island.
"We had a market for several years that was like a skyrocket," said longtime Corcoran Group agent Bill Yahn. "Nobody has ever seen anything like it, and we probably will never again," he said.
But as the new season gets underway, Palm Beach real estate professionals say they were finally able to take a breath this summer as they watched the number of sales dwindle, even if the prices for the properties that sold recorded at dizzying heights few could have imagined three years ago.
The number of single-family transactions in Palm Beach fell year-over-year by nearly 70% to about a dozen closed deals in July, August and September, according to the general consensus of just-released quarterly sales reports, which use different criteria to compile their data.
Brown Harris Stevens' third-quarter analysis, for instance, described the decline in transactions as the most significant drop in five years.
It was a similar story with condominiums and co-operative units, which saw a 45% drop from the same period last year to about 77 units sold in the third quarter, the Brown Harris Stevens report showed.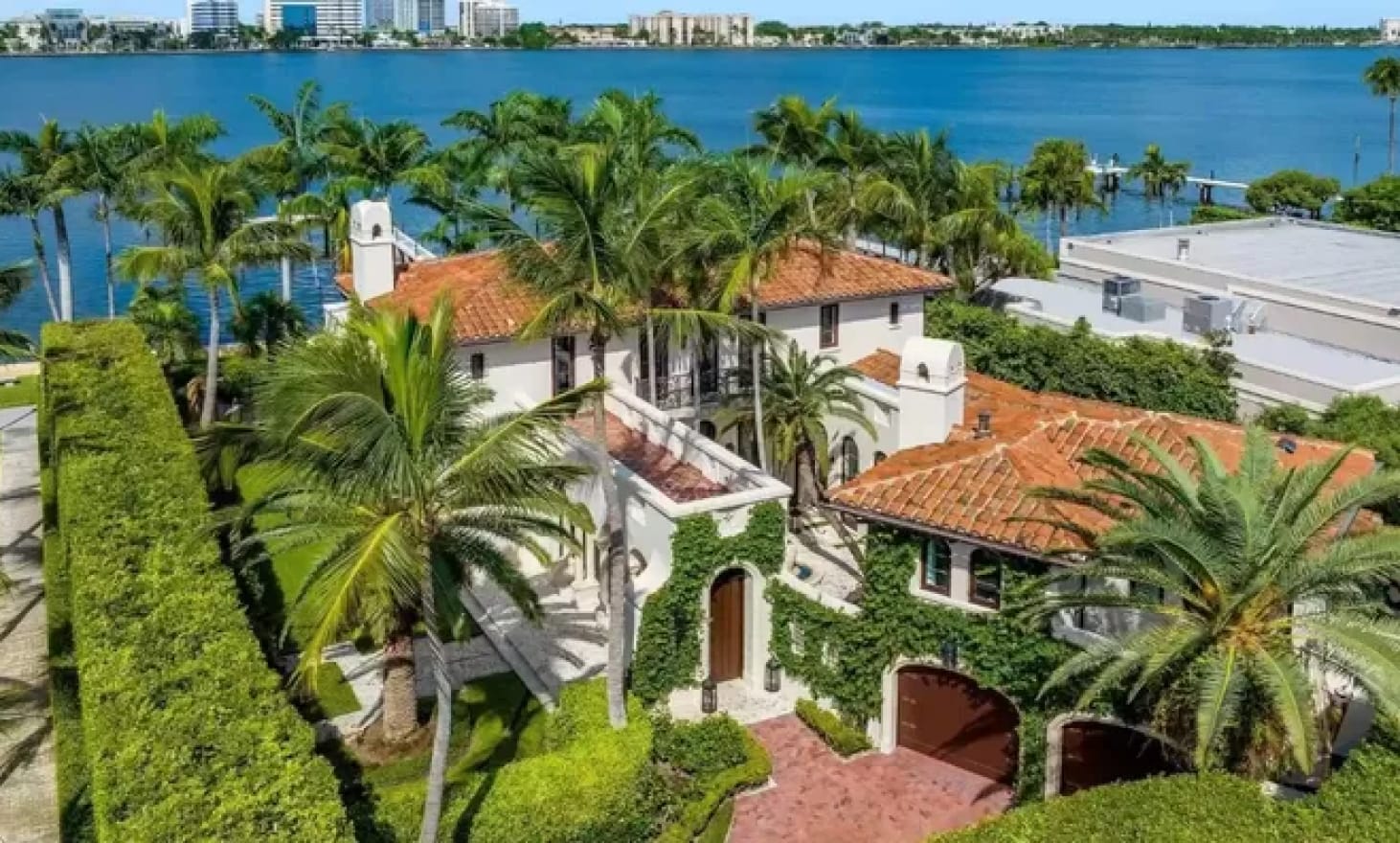 By and large, however, agents and brokers say the market was ready for pause after the sales frenzy of the past two-and-a-half years.
And they remain optimistic about the coming season, although at least a few temper that description to "cautiously optimistic."
Again and again, agents and brokers pointed to a key reason for fewer sales since May: Would-be buyers are facing an extremely limited number of homes for sale. But they're still looking.
"My phone is still ringing," said Yahn, although he added that the days when he could sell a house sight unseen during the height of the pandemic are gone.
The number of properties for sale in the multiple listing service speaks to the tight supply, Premier Real Estate agent Jim McCann said early last week.
"Right now, there are 46 single-family properties in the MLS. We were at 38 or 40 for many, many months," McCann said. "But even with the increase, that's not nearly enough to get us back to the 130 to 150 we would normally have."
And it's not just a problem for house-hunters, agents say. Even with the potential of higher sale prices, would-be sellers may be hesitating to put their properties on the market because they are unsure whether they will find a new home that suits them in Palm Beach.
The situation parallels the condo market, agent Scott Gordon of Douglas Elliman Real Estate said last week.
"There are 115 units on the market. We used to have 270 to 330," Gordon said.
Broker Linda R. Olsson addressed sellers directly in an email accompanying her third-quarter report: "If you are considering the sale of your home or condominium," Olsson wrote, "now is the time to list your property for sale, as buyers are actively searching for properties to move into this season."
Who buys Palm Beach real estate when they're on vacation?
Agents and brokers offered another key reason than just uninspiring inventory for the slowdown in the number of sales over the past several months. When the pandemic finally eased, more people finally packed their bags and traveled this summer. Buying Palm Beach real estate was not atop their priority list.
"I explain the third quarter as the quarter that everyone went on vacation," said Ava Van de Water, whose regional duties at Brown Harris Stevens include running the Palm Beach offices. "But we're already seeing an uptick in sales — and listings."
As the town emptied, the contrast to the last couple of summers was apparent, said Gordon.
"This is the first normal off-season we have had in two years because people have not been tied down by the pandemic," Gordon said, adding that fewer condo sales came with the territory.
"That's a great indication that people are enjoying their lives," he said, "or it means they can't find what they're looking for."
Are global unrest, Wall Street jitters, affecting Palm Beach real estate?
But the real estate pros mentioned other, broader factors at play during the slowdown. Home buyers and sellers dislike uncertainty — and there's a lot of that to go around, agents and brokers agreed.
The list of factors that may be affecting buyers and sellers is long, from the impact of the war in Ukraine and the economic slowdown in China, to the outcome of the Nov. 8 mid-term elections, which could shift control of Congress. Would-be real estate players are wondering how far interest rates will rise while the Federal Reserve Bank tries to stymie inflation. Wall Street's increased volatility, meanwhile, has sparked jitters, especially for people who saw their wealth increase sharply since the pandemic began.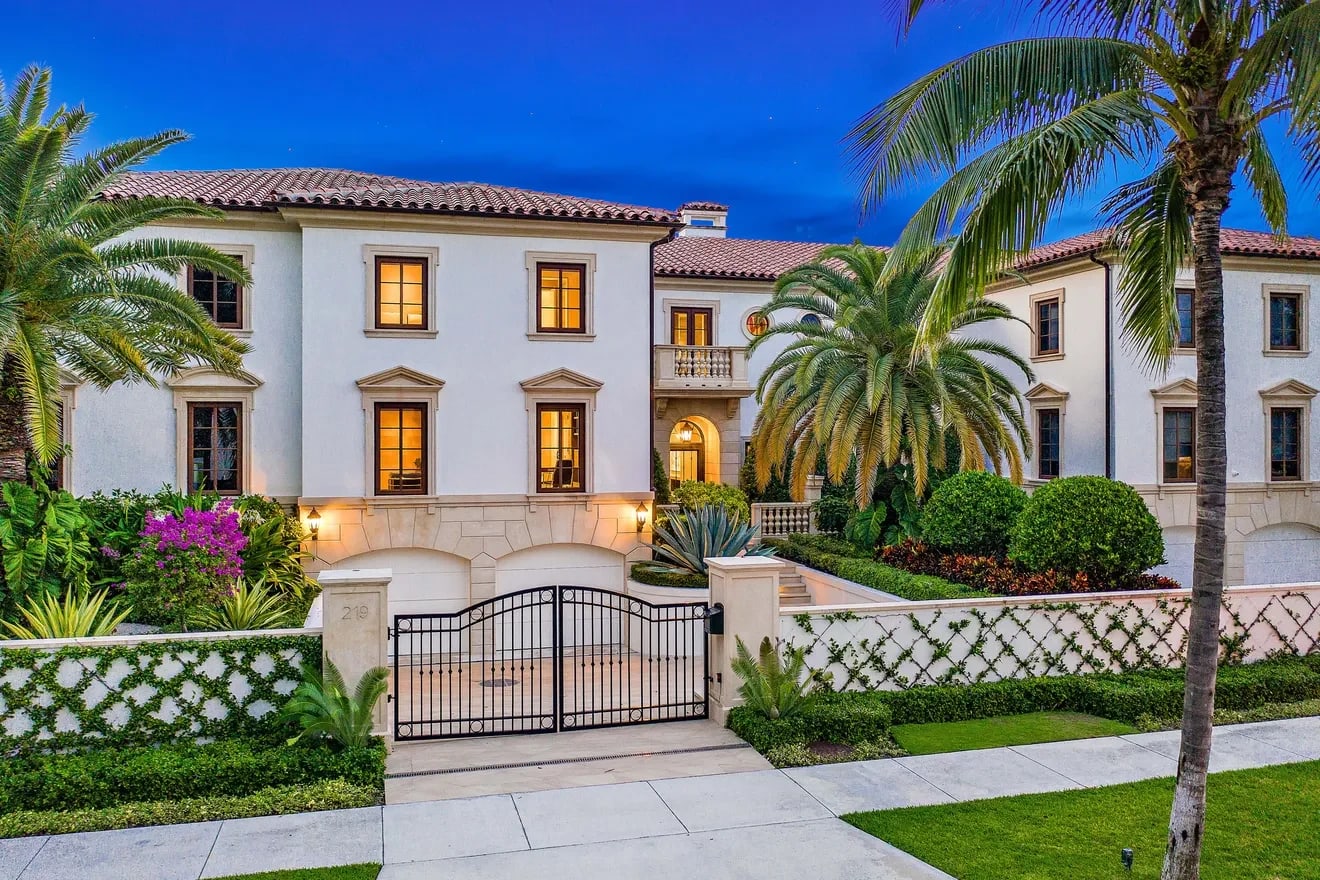 As Yahn put it: "People want to see things settle out and the stock market settle down."
Yet even set into a broader context, inventory concerns can't be ignored, said Jonathan Miller, a New York City-based real estate analyst. Miller parses MLS data to prepare quarterly sales reports for Douglas Elliman Real Estate.
Palm Beach is not alone in struggling to provide the houses and condos that buyers still want to purchase, Miller said. And the inventory numbers can be deceiving, according to the new third-quarter The Elliman Report.
"What we saw in Palm Beach (during the third quarter) is what we've seen across most of the Florida markets — a notable reduction in sales activity," Miller said. "But here's the thing. Inventory is actually up, year over year. One year ago, we saw our lowest inventory ever recorded (in the MLS) for single-family (homes) and condos. Inventory is up about 60%. But it's about 63% below pre-pandemic levels.
"So this is a story about limited supply, even with an escalation of inventory."
Palm Beach real estate: 'I don't see prices going backwards'
And the laws of supply and demand have certainly performed as one might expect in Palm Beach. Although far fewer homes sold during the third quarter, they sold at the higher-than-ever prices that have become the norm on the island.
Ten sales since May 1 recorded at more than $30 million, although none sold in that category since the beginning of July, according to monthly sales reports prepared by the Rabideau Klein law firm.
As far as condos go, sales of six units this summer topped $10 million, including a record-setting sale — recorded May 1 at $18.6 million — for a furnished townhouse-like condo at 219 Brazilian Ave. In that deal, McCann had the listing, and agent Margit Brandt of Premier Estate Properties acted for the buyer.
Agents and brokers say they see no reason to expect sale prices to slide, although they don't expect the sharp increases in value of the past two years to continue.
The third-quarter report compiled by Tina Fanjul Associates shows that 37 properties changed hands at least twice between the start of 2020 and the end of September. Of those sales, properties on the North End saw a 79% average increase in their sold prices, while those in Midtown saw an 83% jump and those in the Estate Section saw a 69% hike.
But the runaway price increases are likely over, at least for the coming season, said McCann. "That's an unsustainable condition, and it had to slow down at some time," he said.
Even so, prices aren't likely to tank, said Corcoran agent Dana Koch.
"From a pricing perspective, I've not seen a crater in pricing. It all depends on what ends up on the market, and the motivation of people who want to sell," Koch said.
Yahn agrees, noting that the market for entry-level homes priced between $4 million to $7 million has vanished. Instead, a "normal" luxury home in Palm Beach will now run you $14 million to $15 million, he said.
"Now, don't get me wrong. That's a very nice home," Yahn said. "But we're locked into being an ultra-luxury market. We're not (necessarily considered) a value anymore."
He added: "I don't see prices going backwards, but I don't see them jumping forward. We're frozen," Yahn said.
No wonder that many buyers, he added, are looking at homes in other parts of Palm Beach County, where prices have risen but to a lesser degree.
Changing demographics among Palm Beach homebuyers
Brokers and agents also noted that the demographics of Palm Beach have changed over the past few years. Buyers today are often younger, in the financial industry, and ready to put down roots and raise families, several professionals said.
The burgeoning development of new Class A commercial buildings in downtown West Palm Beach — already dubbed by some to be the "Wall Street South" — means plenty of well-paid executives and CEOs will be house-hunting in Palm Beach, said Koch.
Broker Christian Angle of Christian Angle Real Estate is among the more bullish voices as he anticipates the coming season. He just put a home in the Estate Section under contract with an asking price of about $63 million. It was on the market about six weeks.
"I feel very optimistic, although there are always peaks and valleys" Angle said. "But I don't look at Palm Beach real estate as a water faucet that turns on or off. The long-term demand in our community is strong — everybody is telling their friends how great it is to live here. For buyers who have made the decision to move to Palm Beach, that's not a decision that ebbs and flows."
Some agents mentioned that they expect to see inventory increase, at least modestly, in the next few weeks as listings that took a hiatus for the summer return to the MLS.
McCann is taking the long view as he welcomes friends and clients back to Palm Beach for the season.
"I think it's probably unlikely that prices will continue to go up 20, 30 or 40% this season. But I wouldn't be surprised if prices do go up 10%, because of the lack of inventory," McCann said. "It's still hard to find good-quality homes for people, but we'll try."