House brings $15M, twice what it sold for in 2020
Darrell Hofheinz
USA TODAY NETWORK
A Palm Beach house has changed hands for the third time in two years, and the price ? $15.05 million ? is more than double what it sold for in late 2020, according to property records and the multiple listing service.
Investments executive and longtime Palm Beacher Frederick M. Alger and his wife, Veronica, bought the four-bedroom house at 245 Ridgeview Drive on the North End, according to the deed recorded Nov. 18.
Completed as a custom home in 2009, the house changed hands for $7.3 million in November 2020 and flipped for $7.66 million about eight months later, courthouse records show.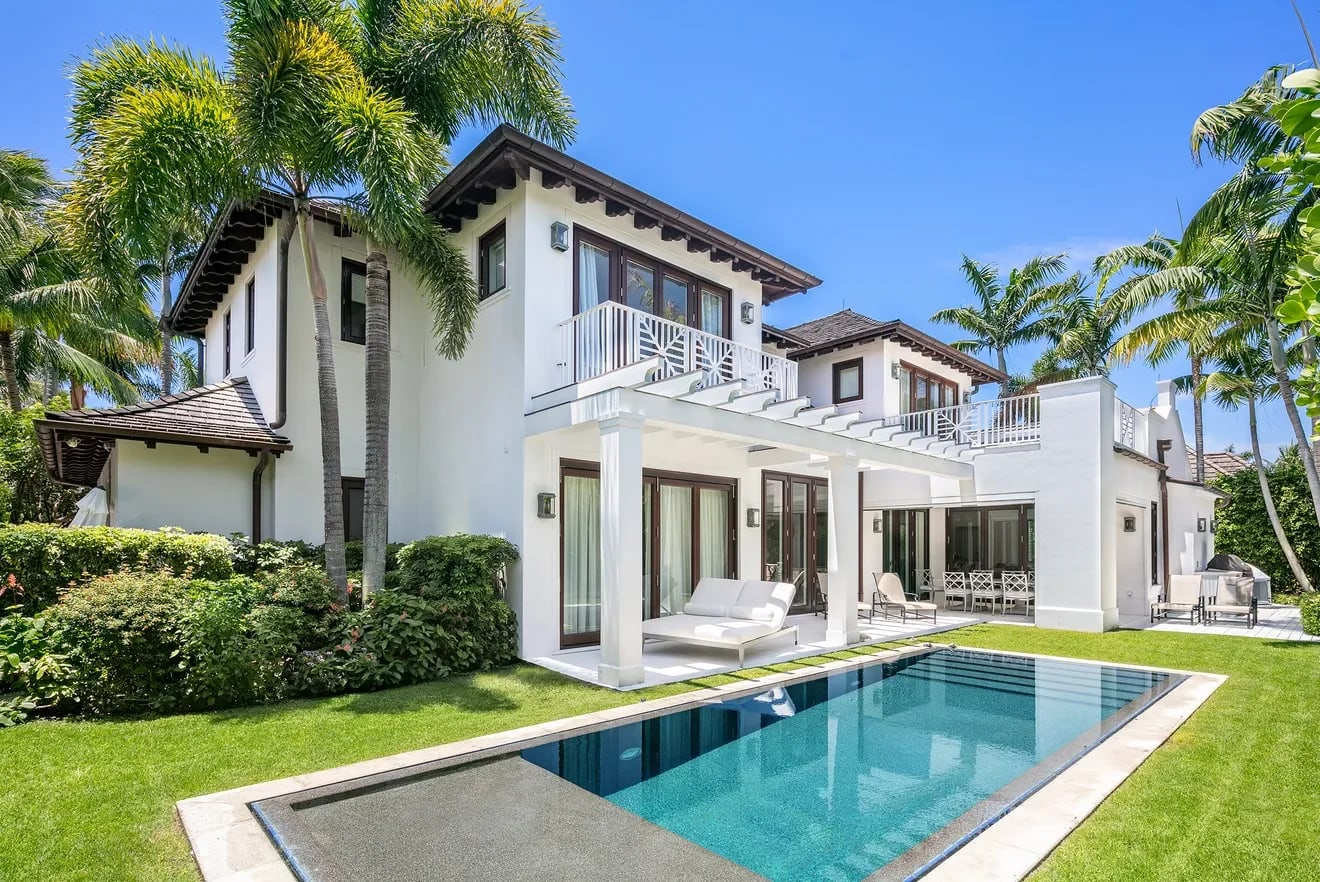 A pergola-topped patio faces the pool at 245 Ridgeview Drive, which just sold for $15.5 million, the price recorded in the multiple listing service. Daniel Petroni Photography
With ties to Gross Pointe Farms, Michigan, Fred Alger founded Fred Alger Management, a New York investments firm today known as Alger. He handed leadership of the firm to his late brother, David, in 1995, but returned to help rebuild the business after his brother and more than two dozen Alger Management employees died in the firm's World Trade Center offices in the terrorist attacks of Sept. 11, 2001.
For more than 20 years, Fred Alger owned a house with his ex-wife, Gale Alger, in the Estate Section of Palm Beach, property records show. The couple divorced in 2021, courthouse records show.
The house on Ridgeview Drive was sold by hedgefund manager Brett Barakett and his wife, Meaghan, the deed shows. Brett Barakett signed the deed as manager of 245 Ridgeview LLC, a Delaware-registered limited liability company, and as co-trustee of the Barakett Family 2009 Trust. He and his wife also signed the deed on behalf of themselves.
Brett Barakett in 2001 founded Tremblant Capital, a global asset-management and investments firm with offices in West Palm Beach and Stamford, Conn. He is listed on the firm's website as partner, chairman and chief investments officer. The Baraketts had the house homesteaded as their primary residence in the latest Palm Beach County tax rolls.
The Baraketts have been busy across town with a major multi-year restoration project that completely rebuilt Southways, a landmarked 1920s-era Beaux Arts-style house at 130 Barton Ave. They paid a recorded $16.85 million for Southways in August 2019.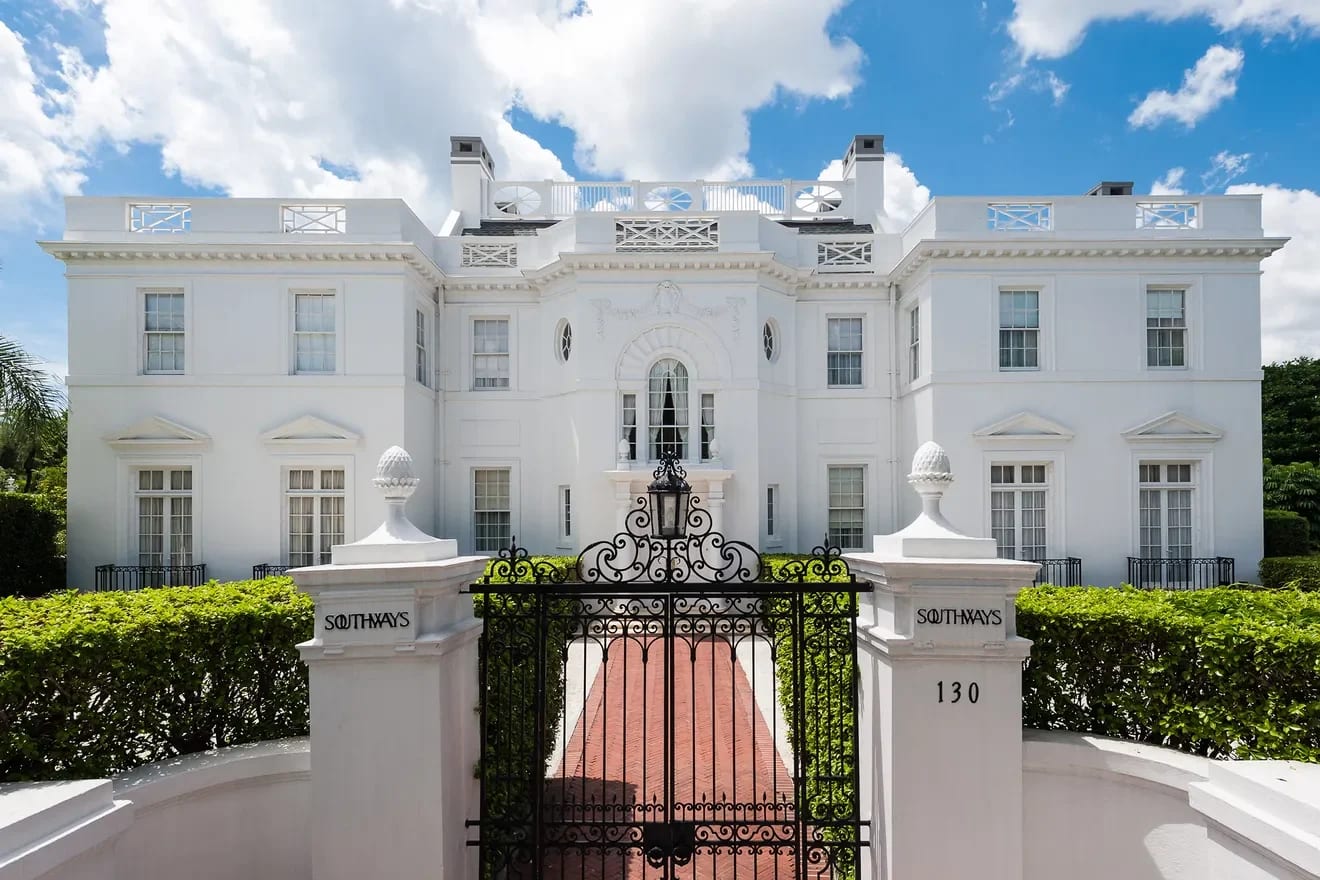 A photo taken several years ago shows Southways, a landmarked house at 130 Barton Ave., before the house was extensively renovated and rebuilt by Brett and Meaghan Barakett. The Baraketts just sold their house across town at 245 Ridgeview Drive for $15.05 million. ANDY FRAME, COURTESY ANDY FRAME PHOTOGRAPHY
Broker Christian Angle of Christian Angle Real Estate represented the Baraketts in their purchase of Southways and handled both sides of the most recent sale on Ridgeview Drive. The Baraketts could not be immediately reached for comment.
Angle declined to discuss specifics of the deal but acknowledged the Ridgeview Drive property was exactly what many house-hunters in Palm Beach are seeking.
"This is another example of a beautiful home that was in high demand," Angle said. "I wish I had more like it to sell ? high quality and in a great location in Palm Beach."
The house stands on a midblock lot of about a quarter-acre and has 5,294 square feet of living space, inside and out. Ridgeview Drive is the third street south of the Palm Beach Country Club.
The layout of the house features a well-equipped kitchen that is open to a family room crowned by a vaulted ceiling. The nearby butler's pantry has a wet bar and wine refrigerator, according to Angle's sales listing.
The first-floor primary bedroom suite has double closets and an oversize bathroom along with an indoor-outdoor shower. The upstairs guest bedrooms have en-suite baths and doors that open onto balconies.
In the backyard, a covered loggia faces the pool, which has a sun-shelf. Other outdoor amenities include a fireplace and a built-in barbecue area.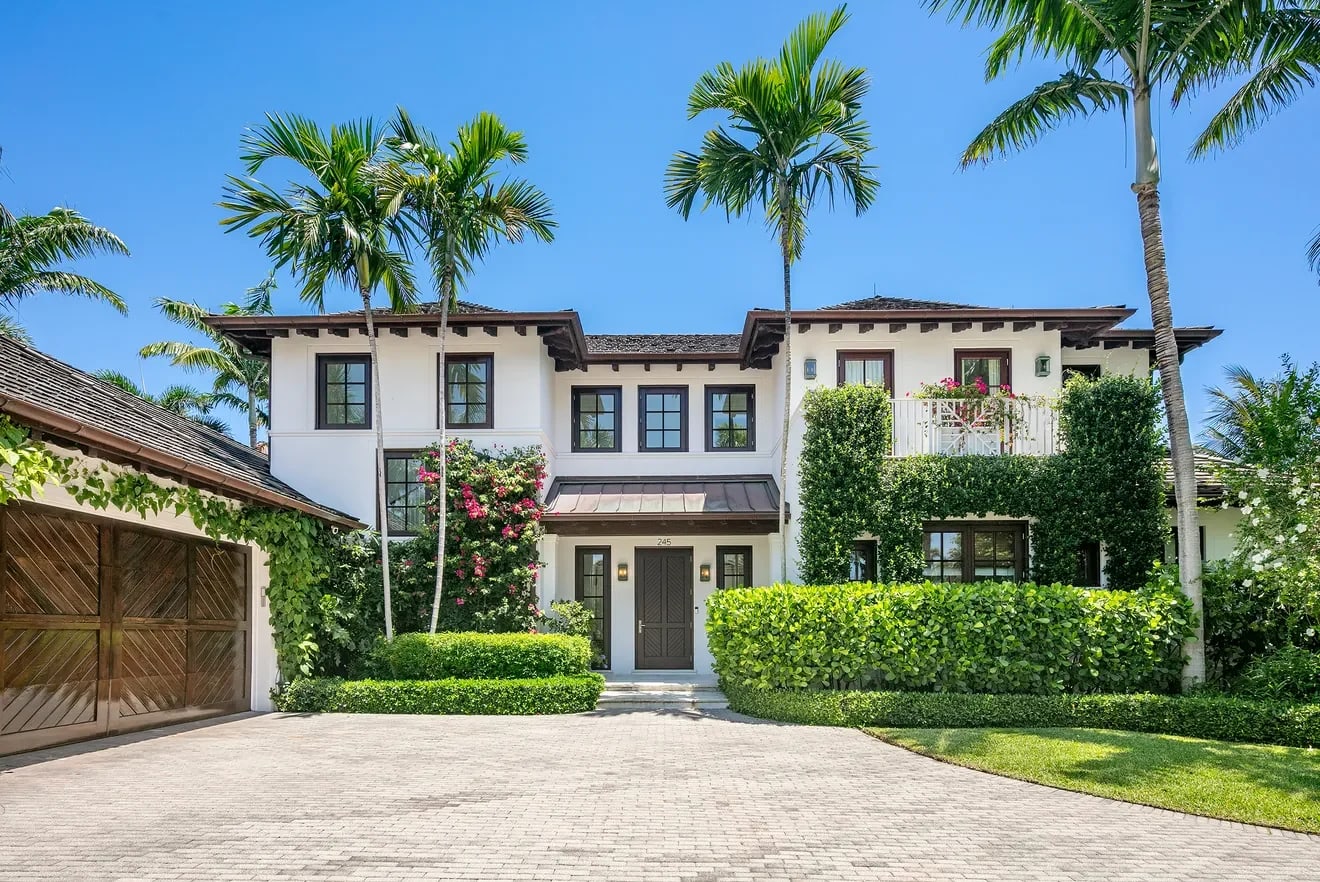 West Palm Beach-based architect Roger Janssen designed this 2009 house with four bedrooms at 245 Ridgeview Road. It just sold for $15.05 million, the multiple listing service shows. Daniel Petroni Photography
Architect Roger Janssen of Dailey Janssen Architects in West Palm Beach designed the house for its original owners, Forrest J. Bahl II and his wife, attorney Amy Dukes Bahl. In the 2020 sale, the Bahls sold the house to James D. Hanegan, who acted as trustee of two trusts that shared a 50% interest in the property ? the Belobella Family Trust and the Venice Family Trust.
The Baraketts bought the house from the two trusts in July 2021, and Angle negotiated for them opposite agent Marley Goodman Overman of Illustrated Properties.
Property records show the Baraketts purchased the Ridgeveiw Drive property through a Delaware-registered limited liability company. They then immediately leased it to themselves for a term of 99 years, an arrangement that allowed them to qualify for a homestead exemption under state law.
In the Baraketts' 2019 purchase of Southways, agent Steven Gallant of Gallant Appraisal & Realty handled the seller's side. Gallant's family had owned the house for decades.
Copyright (c) 2022 Palm Beach Daily News, Edition 11/28/2022
Powered by TECNAVIA